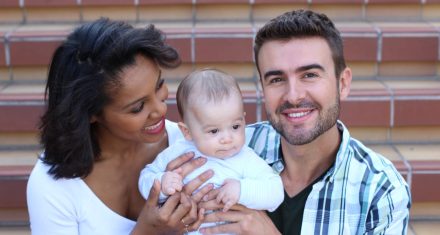 Child law advice Guildford and adoption.
Here at Gregorian Emerson Family law solicitors, we are well placed to give you the expert advice you need on all matters relating to Child law advice Guildford issues. Today we are taking a look at adoption and will cover off some of the most frequent questions we are asked below.
In the UK, to be legally adopted a child must be under the age of 18 before the application is made. They also must not be married, or ever have been, or have entered into a civil partnership. Both the birth parents usually have to consent to the adoption, however there are exceptions to this. The main exceptions are:
the birth parents can not be located

the birth parents are unable to give consent, i.e. if they lack the mental capacity to make such a decision.

The child would be at risk if they were not to be adopted.
If you want to be considered to adopt a child there is no upper age limit, but you must be at least 21 years old and either, single, married, in a civil partnership, an unmarried couple (either same sex or opposite sexes), or the partner of one of the child's parents.
You do not need to be a British citizen to adopt a child, but if you are in a couple then one of you needs to have a fixed address and permanent home within the UK. At least one of you also needs to have lived in the UK for a minimum period of one year before you start the adoption process.
An adoption agency or local authority are only able to put a child up for adoption if they have been granted a placement order, or the birth parents have given their formal agreement to the adoption. A placement order is where an order is made by the courts which gives the local authority the authorisation to place a child for adoption. The local authority must apply for the placement order if they decide that adoption is the best course of action for a child's well-being and in their (the child's) best interests, or if the child is at risk of significant harm i.e. physical or emotional.
A placement order can only be granted by the courts if:
1. a child is subject to an existing care order
2. has no parent/guardian
3. they are satisfied that the parent/guardian has fully consented to the adoption and has not withdrawn their consent.
4. the court is satisfied that the parents/guardians consent should be dispensed with.
The consent of a parent will not be valid until a child is at least 6 weeks of age. A placement order will stay in place until either, an adoption order is made, the child marries or turns 18 years old, or the order itself is revoked (under section 24) We can help you through all areas of Child law advice Guildford.
An Adoption order is one made by the courts and will give parental responsibility for the child to the adopter or adopters. They can be made any time up to the child's 19th birthday, but need to be applied for before their 18th. The adoption order will permanently sever all legal ties between the birth parents and the child, (unless it is the birth parent's partner who is adopting the child). The birth parents will become the former parents and any prior orders in place previously will be cancelled. The birth parents will automatically be kept informed of all proceedings, unless they have given notification that they do not wish to be kept informed. In those cases, whilst they aren't notified of an application, they will be notified of the final hearing.
A local authority will appoint independent reviewing officers (IRO's) who are responsible for monitoring all cases where 'looked after' children are involved. They will ensure that no children are lost within the system and that all care plans are implemented and adhered too. If they experience any difficulties with local authorities and they are unable to resolve the issues, then there are further avenues that they can take to ascertain whether there should be further family or judicial proceedings.
At Gregorian Emerson Family Law Solicitors, through our combined joint-legal psychological skill set, we not only have the capacity to provide the very highest quality of legal advice but, uniquely, are able to formulate and present a strategy to achieve the best results for our clients. We can help you with any Child law advice Guildford queries you may have and we will help you every step of the way.
Contact our Child Law Solicitors Guildford and Cobham, Surrey and London
Based in Guildford and Cobham, Surrey and Central London. If you have a Child law Guildford dispute that needs resolving, we are here to help and look forward to your call. Please contact us on 01483 826 470