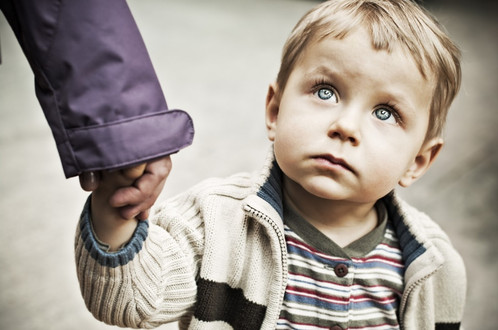 Child Law Advice Guildford and Surrey, contact with children after a divorce.
If you are looking for help with Child Law Advice in Guildford Surrey then we are here for you. Sorting out 'contact' between parents is always a primary concern of anyone going through a divorce or separation where children are involved. Pre April 2014 it was referred to as 'contact' , 'residence' or 'shared residence', however it has now been replaced by the term 'child arrangements orders' and this will specify who the child will live with and also how much time they spend with each parent and when.
When a couple choose to divorce or separate one of the main questions we are usually asked is, what is a normal level of contact for a child to have with parents when they no longer reside together, the answer is very simple – there isn't one! Every family and every case is unique. What works for one family will not necessarily work for another. The parents will each have a concern over this issue, both the ones who will live primarily with the children and also the parent who is moving out. Most parents will be keen to keep a close relationship between the child and the other parent, but it can be an extremely emotional time for both parents to sort, after all children are, for most parents, the single most important factor in sorting the divorce or separation out.
It is important to factor in all circumstances when sorting out Child Law Advice issues – for instance if your child has after school clubs or evening clubs they attend, then this will need to be taken into consideration, it's not very fair to arrange for a parent to have the child for the night when they don't arrive home till late and the child go to bed fairly soon after. Also your work arrangements, travel times (especially if one parent lives a long distance from the home or school) and other commitments will all need to be considered here too. Sometimes parents will expect contact to be split 50/50, but this is not always realistically achievable with their timetables and schedules. It can be difficult to look at the situation rationally, but this needs to be done so the child's best welfare can be at the heart of any decisions made and for the parents to not use the child as an emotional weapon, especially in an acrimonious split. We would encourage a continuing relationship with both parents after the separation. Keeping relationships between the parents civil is key to the ongoing and future arrangements for the children and will be a definite positive in this environment. It will also aid in arranging the finer points of the divorce too.
A starting point, for separated parents looking to sort out their child care arrangements, would be that the child would live primarily with one parent, but spend time with the other parent (with whom they do not live) every other weekend and one overnight during the week, usually with additional time in the school holidays. Every other weekend could mean either a Saturday to Sunday, or a Friday to Monday, or anywhere in between. This would depend on the child's ages, the parent's circumstances and any other relevant factors. It can, in some cases, also be possible for the child to live at both homes. It is also, in some cases, possible that the children's time can be spent equally with both parents although in practice this is rather unusual. As experienced child law advice Guildford lawyers, we are well paced to help you with your questions.
Any Child Law Advice Guildford issues that relate to children regarding separation will always depend on the individual circumstances of that particular family. They are an issue that would lend itself well to our mediation services, where both parents can meet in a calm, controlled environment, with a trained mediator who will take them through the situation and consider all viewpoints regarding the child's welfare. We aim to finish mediation with a plan which suits not only the child's best interests, but also those of the parents too.
For all your Child Law Advice Guildford and Surrey issues please call us on 01483 826470.