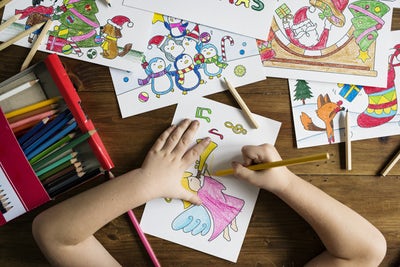 Leave to remove lawyers and helping your child adjust to the move.
As expert Leave to remove lawyers, we are finding that International relocation of children is an area of family law that is becoming more and more common in England and Wales. Removing children from the UK can have significant consequences and it is therefore vitally important to ensure that all parents are aware of the effect such a move can potentially have, on both the child and their future relationship with the other parent.
Currently in England and Wales if you wish to move a child, or children, permanently from the jurisdiction of England & Wales then the parent wishing to relocate will need to obtain the consent of the other parent, and anyone else who shares parental responsibility. If an agreement cannot be reached and consent is not forthcoming then an application must be made to the court for leave to remove.
If you are have been through the leave to remove process and the move is now definitely on the cards, you will want to give some time and consideration into how this change is going to affect your child. Moving to a new city or town can be incredibly overwhelming for any child. Amongst the chaos of packing, children are also forced to say goodbye to friends, teachers, and the familiar comfort of their social groups and communities. Once the physical main move itself has been made you will have to deal with the emotional one, where your child will be dealing with a new school, new friends and the possibility of studying a different curriculum than they are used to. They will also have a new community to find their way around and maybe a new family, with members they have never met or interacted with before.
When, as adults, we face new experiences they can seem exciting and something to look forward to, even embrace. But in the mind of a child facing a new school, new house, even a new nursery, all things which can seem quite trivial to us as adults, they can be incredibly unsettling to your child and will need careful handling and pre-planning. You may notice your child getting upset more easily, or behaving differently – even naughtily – or regressing back to behaviours they had moved on from i.e. thumb sucking or using a dummy.
As adults we can find out information pertaining to a change beforehand and this helps us to anticipate what will be involved and help us understand what may be expected of us and/or how we may feel. We may have had similar experiences previously to relate to, or know someone who has been through something similar and this all helps us to see how the change may affect us. A child, especially younger ones, will often not have the ability or the means to do this. They may also not have the language or level of understanding to help them anticipate a change. This means that some small things, that seem trivial to us, can be earth shattering to a child and can turn their world inside out.
A regular routine and stability are vital for children to feel safe and secure and knowing what to expect will help them to adjust and to feel in control of the situation. Keeping a routine is helpful for everyone, especially the children, as something as simple as having a set bedtime routine is beneficial for you all. It will reinforce the fact that whatever else is changing in their lives at that time, they can rely on some things to stay the same. Bath time and bedtime are excellent times to have some one on one time with your child and to be able to speak through any worries or questions they may have.
Keeping consistency and staying calm are also key in getting through this. If your child can see you getting stressed or worried about the same things they are getting stressed and worried about, it will just escalate the situation. Whilst it can sometimes be incredibly hard to behave calmly and rationally around certain situations, it really will be in the child's best interests if you can keep a level head in front of them. This is because it sends them a sign that you are coping with the changes yourself and reassures them that they do not need to worry. Some parents are tempted at this time to be a little more relaxed with the rules and to let certain previously not tolerated behaviours to be allowed, sometimes in response to not wanting to be seen as the 'bad' parent for taking them away from their friends, school, etc. This sets a dangerous precedent as it will make the child feel less secure and also set you up for problems in the future when things are more settled and you wish to pull the reins in again. It is far better to keep consistency and boundaries in place so your child knows you are still the same person and that the same rules are in place.
As expert leave to remove lawyers we are well aware how important it is to prepare your child for any changes happening. This is from the move itself, starting a new school, contact with the other parent etc. It will be far easier for them to deal with these changes if you have spoken to them about it in an age appropriate manner. You need to allow them time to talk to you and to voice any concerns they have. Keep in mind that any reaction they have may not be immediate, it may be many weeks or months after the change that their feelings and emotions may bubble to the surface. The more you can talk about these changes happening with your child, the more used to it they will become and the easier it will become for them to deal with it. We have many years of expertise in this field, our testimonials speak for themselves.
Helping your child to settle into their new school will be a key part in helping them to settle into their new circumstances. It will be normal for them to feel anxious, nervous or scared before starting, but be assured most children will settle down relatively quickly. You can help alleviate their concerns by involving them in:
Choosing their new school.
Visiting the school to meet with the teachers and class mates beforehand – some schools will allow you to participate in a taster day so they can experience the new routine before starting.
Make sure the school are aware of any particular needs of your child BEFORE they start.
Finding out who to contact in emergencies etc. and who your child is to contact if they have any concerns once they have started.
You should remain cheerful and calm about them starting there, as they will pick up on any anxiety or concerns you exhibit. It is normal to have reservations, but it is important to keep everything in perspective.
As leading leave to remove lawyers we have not just professional, but personal experience in this field and we will always treat your case as if we were acting in the best interest of our own children. One thing we have learned is that children are always maturing and learning new experiences and will learn to adapt to changes. Just be patient, tolerant and allow them the space and time to talk with you when they have any concerns.
For any Leave to remove questions or concerns you may have, please feel free to contact us on 01483 8260470